Apple had one of their big unveilings for their new devices. Below is a brief overview of everything you need to know about the new devices and iOS 9: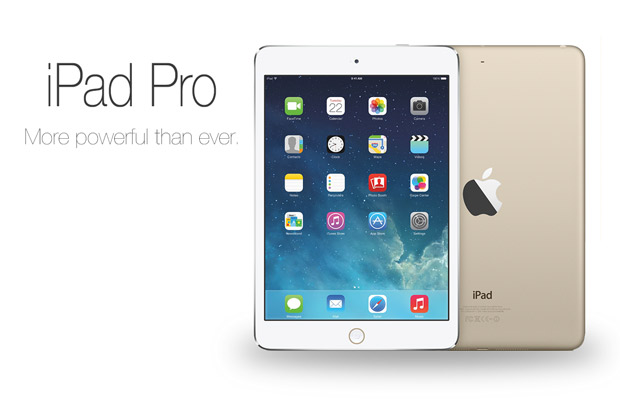 iPad Pro
The iPad pro is probably the biggest announcement of event and seems to be a response of how well the Microsoft Surface Pro is doing. It has an impressive 12.9in screen with 2732 x 2048 pixel ratio (5.6 million total). Just like the surface Pro you can purchase a smart keyboard that magnetically attaches to the tablet.
The iPad Pro runs on the new A9x 64 bit chip that is 1.8x faster than the A8. Apple claims it has roughly 10 hours of battery life per charge. As far as the physical size it is only 6.9mm thin, weighs 1.5lbs and has an 8 megapixel camera.
The iPad Pro starts at $799 for a Wi-Fi version with 32GB of memory, $949 for Wi-Fi with 128GB, and $1,079 for 128GB with Wi-Fi and cellular data. The keyboard is $169 and are all available in November.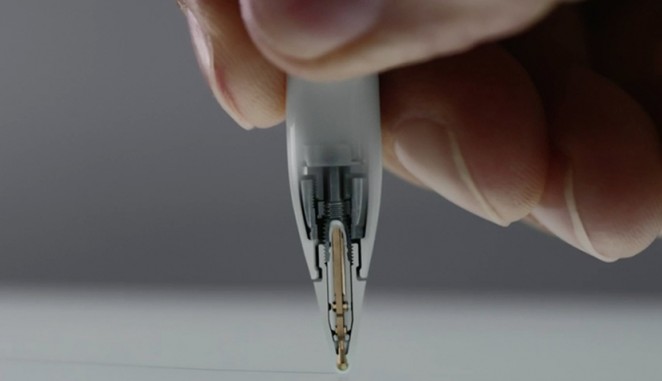 iPencil
Now back in 2010 the late Steve Jobs was quoted in saying, "If you see a stylus, they blew it." Which is why i'm sure they are being very clear to call it a "Pencil" and not a "Stylus". But of course this is no ordinary pencil because it's Apple. This magical pencil will only work with the new iPad pro and will work seamlessly with certain iOS apps. Do you plan on using Microsoft Office on your new iPad Pro? Good news! you can use this iPencil to draw some awesome graphs and notes.
It charges from a lighting plug (iphone charger) that is under the Pencil's cap allowing you to plug the pencil into the iPad itself to charge. Apple claims it has single pixel sensitivity from the sensors in the shaft that make it as long as the iPad Pro is wide.
It will be available in November at a $99 price point.
Apple TV, with Siri and touch remote
"We believe the future of television is apps," Apple CEO Tim Cook says while introducing the new Apple TV. It's been awhile since the Apple Tv has seen an update and this is a big one. The remote will now include Siri voice control as well as a touch surface that doubles as a "gaming controller." Now there were rumors this was going to compete with Sony's Playstation and Microsoft's Xbox but after the announcements there is no way it's even in the same league in gamers eyes. It's more like bringing tablet/phone games to your TV (for now).
They pushed strongly that you can access Apple Photo and Music on the TV. They are calling the new operating system tvOS which will allow third party developers to create apps specifically for the big screen. (Ex: Netflix, HBO, Hulu, ActiVision, Harmonix, Gilt, Zillow and Airbnb) When it comes to sports you can watch live games. There is an MLB app that brings up player stats on the right screen alongside the stream.
The new Apple TV will sell for $149 for 32GB and $199 for 64GB in October.
iPhone Upgrade System
Are you a dedicated Apple fanboy/fangirl? Do you need to have the new iPhone every year? Well good news apple has announced a program that will give you the new iPhone every year as it comes out with coverage from AppleCare+. Claiming for it to be the best way to own an iPhone. The phone will be unlocked so it will allow you to choose your carrier, the subscription will cost $32.41 a month.
iPhone 6s/6s+
Another year another set of iPhones! last year was 6/6+ so here is the 6s/6s+. The two different models have the same sizes as the normal 6 models with 4.7inch screen on the 6S and 5.5-inch on the 6S+. Both Phones will ship with iOS 9 which will take advantage of the deeper app integration with Siri and the 3D touch.
3D touch is by far the biggest change for the new phones by adding a new pressure-sensitive interface that senses the difference between your fingers tapping, pressing normally and firmly. When comparing it to a computer it's essentially allowing you to right-click on your phone. Sensors in the phone let you press harder to open submenus a quick commands. Another change is with Siri as a response to Android's, "ok google". Now Siri will always be listening and will respond when you say, "Hey Siri."
Another big hardware update is the new 12-megapixel main camera that can take 4K videos and pictures. The self facing camera is a 5-megapixel that takes 1080p footage for all your selfies. What is really cool about the new camera is the new "Live Photos" feature that uses the new 3D touch to animate your pictures. Live Photos records a small clip before and after your picture to add a small animation like a Gif to bring your pictures to life.
Like the iPad Pro both phones will have the new A9 processor which according to Apple is 70 percent faster than the last generation. Graphics performance has jumped 90 percent in the new phones. They also claim the fingerprint reader is faster and more precise which will be an important piece of the verification associated with Apple Pay.
Pre-order is available now and it will ship on September 25th. On a two-year contract, the iPhone 6S will go for $199 (16GB), $299 (64GB), and $399 (128GB). The iPhone 6S Plus is priced at $299 (16GB), $399 (64GB), and $499 (128GB).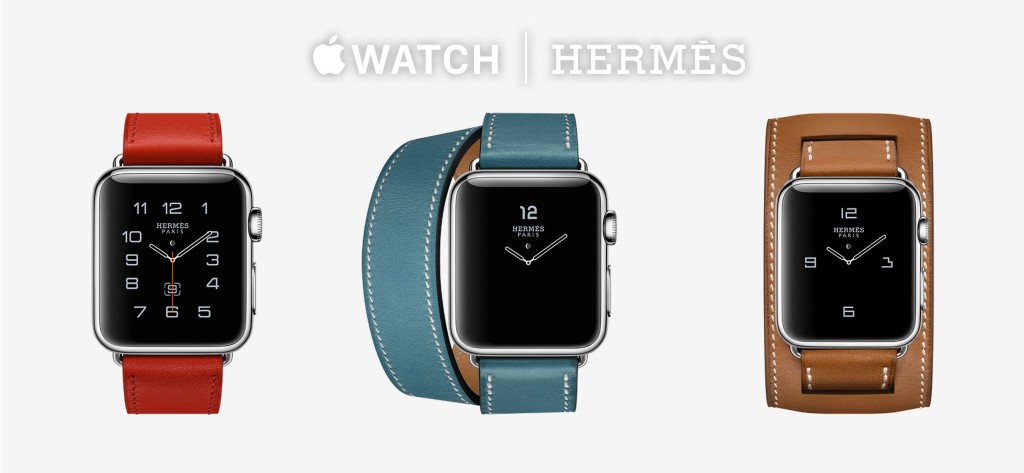 Apple watch (new colors)
There weren't any major updates to the watch besides aesthetics including the high-end fashion house Hermes that will have hand stitched leather straps with a special watch face. The Hermes collection will launch in October but they did not give a price. Surprise, surprise the Apple Watch will now come with new gold and rose gold finishes with the same starting price of $349.
As for the software the WatchOS2 will be out September 16th. The update will include third party apps such as AirStrip and Facebook Messenger.
iOS 9
The next version of Apple's mobile operating system will hit phones on September 16th. Just like previous updates you'll know when it's available to you when the red alert badge shows up on your settings app. You will need at least an iPhone 4s or the second generation of iPad to be able to run iOS 9. If you buy one of the new phones it will come with iOS 9 pre-installed.
So what new changes does iOS bring?
"iOS 9 is full of enhancements you'll appreciate every day. Your apps become more essential. New multitasking features on iPad make you even more productive. Siri can do more than ever, and new proactive suggestions help you get things done before you ask. And improvements at the foundation of the operating system enhance performance, battery life, and security. The more you do with iOS 9, the more you'll wonder how you ever did without it." – apple.com http://www.apple.com/ios/whats-new/